Did you know FMCA is the world's largest non-profit RV club? As a non-profit, that means FMCA's structure is unique. It is owned by its members, governed by elected officers, and has a national office staff that conducts its business affairs.
So how does this all work? Let's take a closer look at FMCA's unique structure.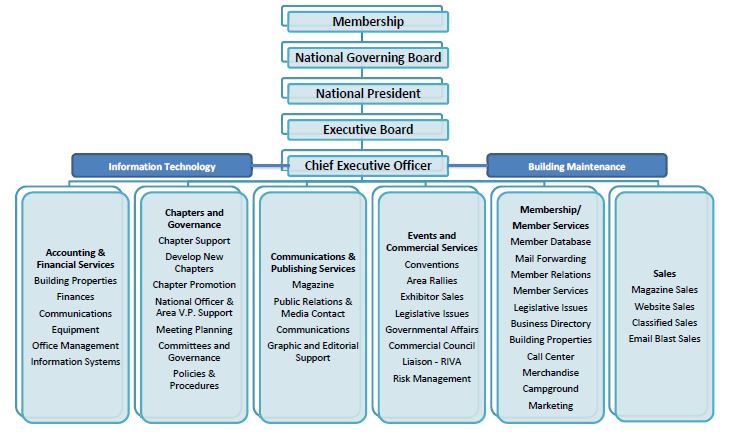 Tell me more about the FMCA organization and member representation
Contact your chapter officers to let them know you'd like to become involved with the Chapter, FMCA Committees or to serve along with hundreds of other members as volunteers who assist and area and international events.